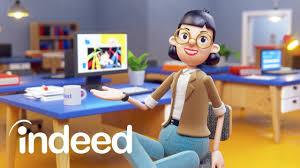 Oftentimes, understanding exactly how to get a job can be challenging. During a job search, it's common to feel like your applications are falling into a black hole. It's understandable that not hearing back from employers is often frustrating.
The truth, however, is that there are real people on the other end. They are often sorting through numerous applications each day, hoping to narrow in on the candidates who best meet their needs. Once you've found jobs you want to apply for, one of your main goals as a job seeker is to make it crystal clear to those potential employers why you are a great fit for the position.
It's hard to know exactly what will help you stand out and increase your chances of getting a job. So, we took a close look at how the most successful job seekers are using Indeed. From this study, we learned that there are several things people do while applying to jobs that, in some cases, dramatically increase their chances of getting a positive response from employers.
How to get a job that's right for you
Follow these steps to find the right job for you:
Be selective about the jobs you apply for
By far the most important thing you can do in your job search is to carefully evaluate each job you're applying for. When you find a posting you like, ask yourself if it's a job you're qualified for and actually want to do. (Also, review our guidelines for a safe job search and always report suspicious listings.)
When you're in the middle of a job search, it may feel like you're increasing your chances of getting a job if you apply for as many jobs as possible. We suggest not to apply for every job as you may be less likely to receive positive responses from all employers. Applying for jobs that fit your professional experience may receive better response rates than ones that do not.
Here's the takeaway: The right number of jobs to apply for is going to be different for each person. Instead of focusing on the quantity of applications you submit, put your energy into screening each job carefully so you can craft high quality applications. These are some actions you may want to consider before you apply:
Read the job description from start to finish
Identify what makes this job posting attractive to you
Decide whether you could reasonably do this job by reviewing examples from your background that demonstrate the required skills and qualifications
Take note of any instructions on how to apply
Once you've started the application, carefully read and answer any questions
Double check your responses before you submit
While this approach may increase the amount of time you spend upfront, it has the potential to shorten your job search overall because you're submitting great applications that employers are more likely to respond to.
Keep your job search organized
The most successful job seekers approach their search for a new opportunity with discipline. This approach is similar to how you might prepare for an exam or tackle a tough work assignment — you'll need to set aside enough time and take it on step by step.
One of the easiest ways to stay organized and on task is to use your Indeed account as a hub for all your job searching. If you're signed in, you can quickly save jobs as you're searching and return later to thoroughly evaluate them. You'll be able to easily see and update the status of each job: saved, applied, interviewing, offered and hired. You can see this information on the My Jobs page of your account.
From your account inbox, you can review any messages you get from employers. You can also more seamlessly manage your email subscriptions: deleting job alerts that may no longer be relevant, pausing alerts you may want later, or adding new ones.
Gain back time when you're filling in applications
Because you're spending time upfront carefully evaluating each job posting, it's nice to gain that time back when you're applying. With an Indeed Resume, applying is fast and you can easily apply on mobile. If you are signed in, applying with your Indeed Resume will be the default option for completing an application when you select "Easily apply."
Indeed Resume is a clean resume template that lets you fill in your skills and past experience — the more relevant details you add, the more likely you are to get a response from employers. Your resume will be clear and formatted in a way that's easy to read. If you encounter longer applications, some of the questions can be pre-filled with information from your Indeed Resume.
We see people benefitting immensely from this approach — job seekers who apply using an Indeed Resume are 24% more likely to get a positive response from employers than those who upload a resume file.
Remember: your goal is to make it easy for prospective employers to say "yes" to your job application. By putting these habits into practice, you can increase your chances of moving on to the next steps.